Student Outreach 2013
Thomas Keating is stepping up its efforts to provide students who have Physics and Engineering in their sights - both at school and at University - with an experience of industrial life.
Annabelle Nye, who is an undergraduate reading Physics at Birmingham, is spending a month with us developing a PID based heating system to hold samples at high temperatures in one of our Quasi-optical bench. Our customer is the Fraunhofer Institut Zuverlässigkeit & Mikrointegration - IZM Abt. Systemdesign & -integration in Berlin, and we are hoping that she will be able to visit them to demonstrate her work when we deliver our hardware in the autumn.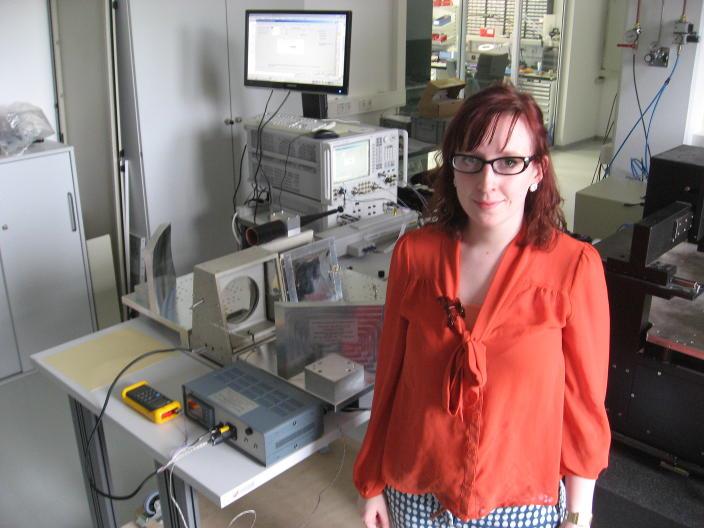 Charlie Braham is seen here adding a clear cover to our CNC jig grinder. We are modifying the machine tool provide micron level precision milling of conic sections. This jig grinder, set in a temperature-controlled room- is capable of cutting to accuracies at the 2u level, but - as designed - only in two dimensions. We have been working to add control on the z-axis to turn it into a very precise three dimensional milling machine. The aim is that it will reduce the RMS error on the conic section mirrors that control beam expansion in our Quasi-Optical systems.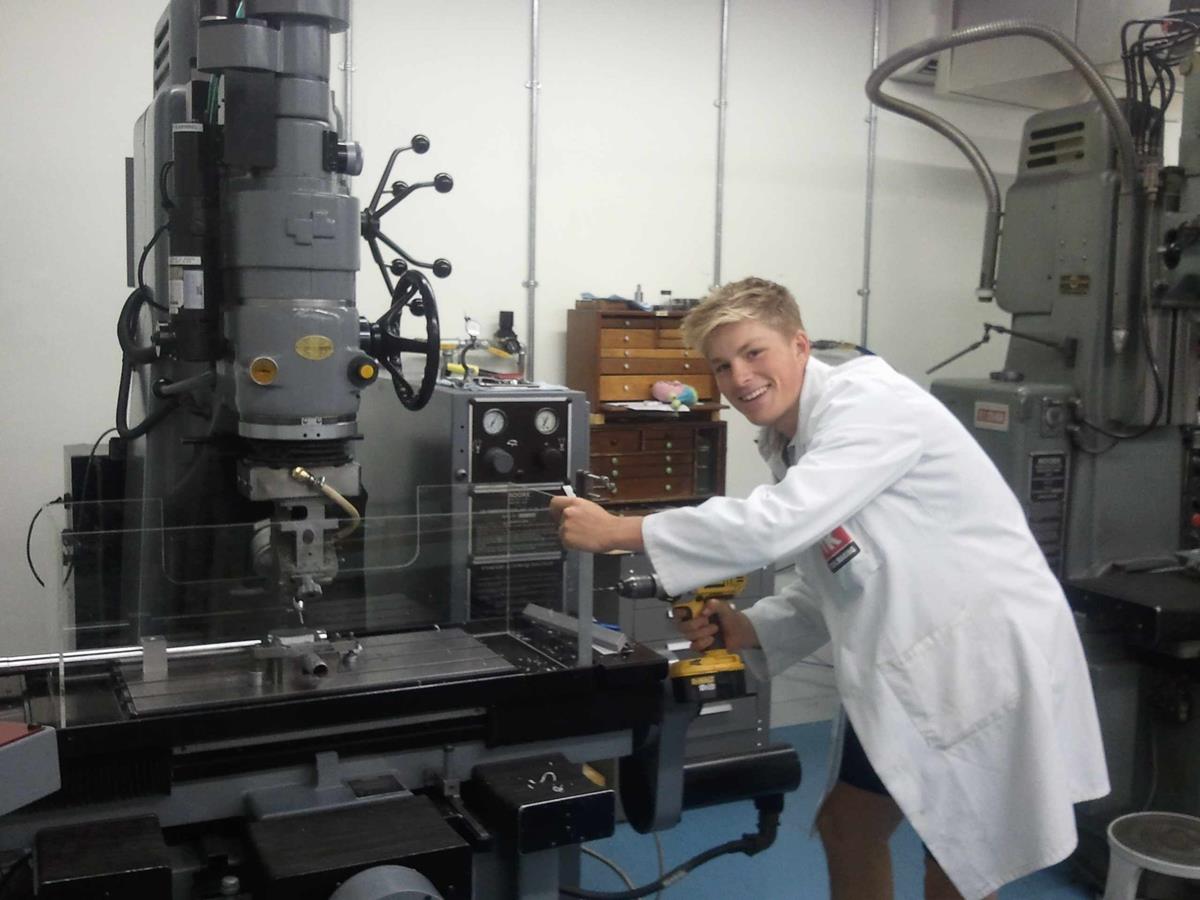 They will be joined over the summer by Ben Warwick-Champion, Sam Phillips & Ewan Currie. They will each spend a week with us, and - withing the limits of providing a safe working environment - will be working of something that need to be done in the factory. Of course it is not that actual specific work they do and skills they develop that we hope is the most important aspect of their stay. It is - by a process of osmosis - that our visitors get a look at what makes a small scientific instrument business tick.
By accepting you will be accessing a service provided by a third-party external to http://josephson.terahertz.co.uk/