Altitude co-operation with VDI
Over many years Thomas Keating has collaborated with Virginia Diode Inc - with TK providing Quasi-Optics and VDI source chains. Many of these combinations are found on ESR and DNP system operating around the world at frequencies above 100 GHz.
Our colleagues Tom Crowe and Steve Jones organized a walk to see the top of Mount Rainier, on an trip run by Rainier Mountain Inc. TK's MD Richard Wylde and his brother-in-law William Wilcock were lucky enough to join the expedition.
We took the nominally easy Disappointment Cleaver route.....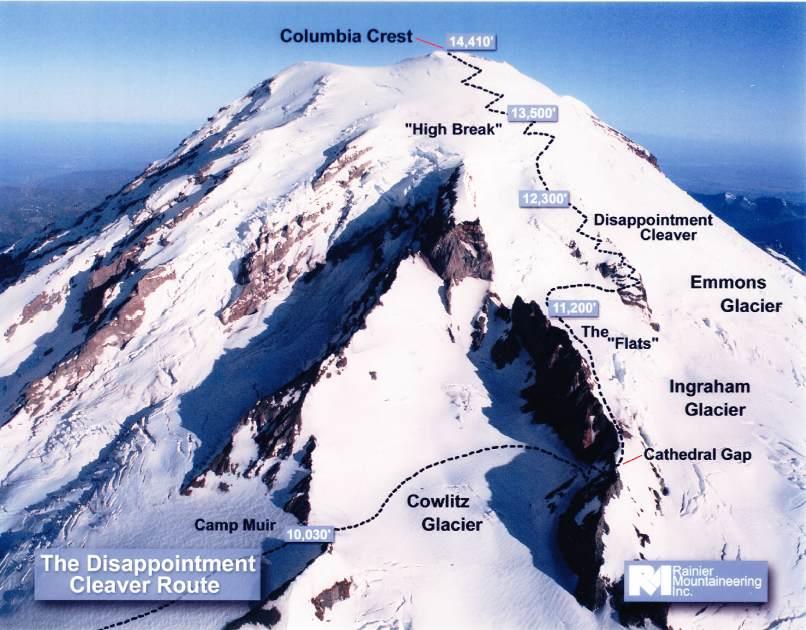 Climbing to the summit on the summer Solstice, we were very fortunate with the weather and, with Tom and Steve help, unfurled the TK Queen's Award flag at 14410 ft / 4,392 Metres. We even discussed some business on the way up.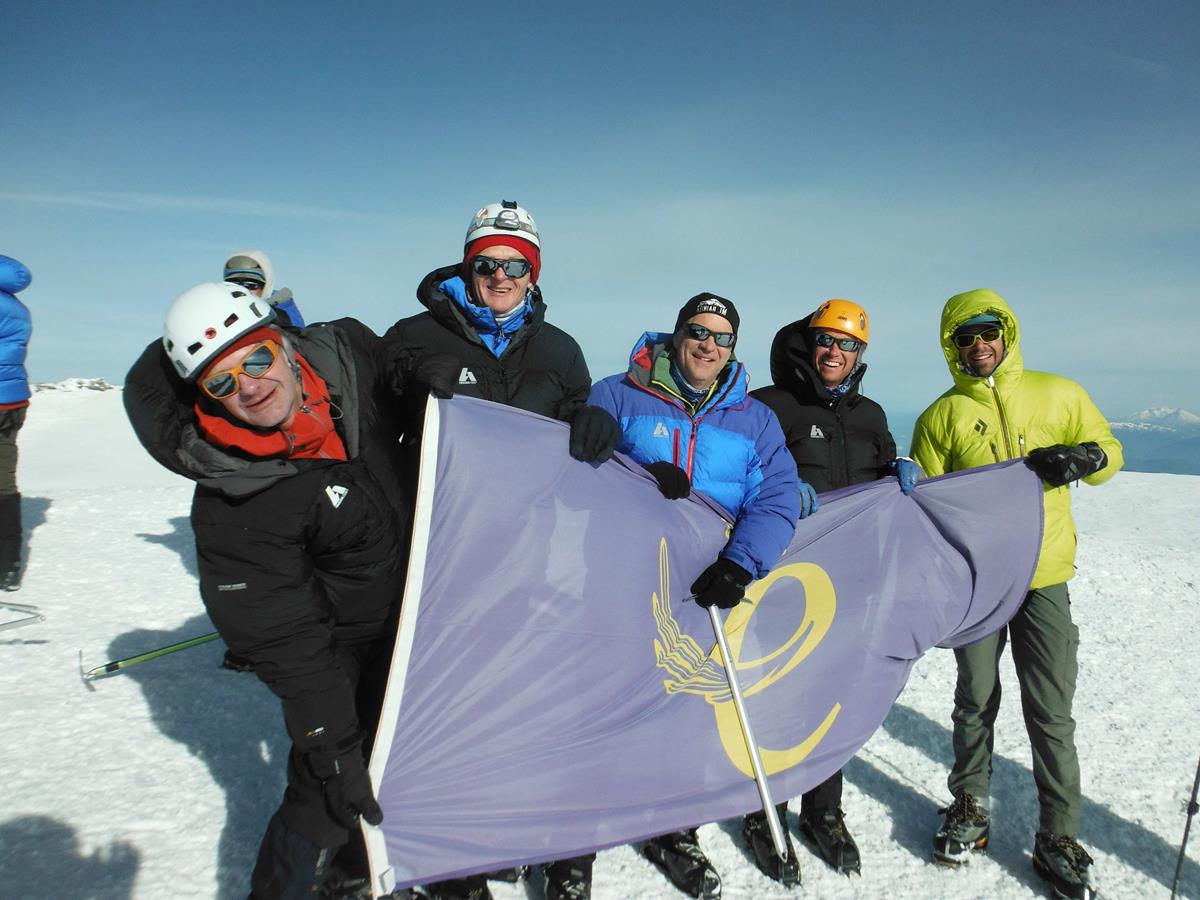 In the Crater of Mt. Rainier
From left to right Richard Wylde, William Wilcock, Tom Crowe, Steve Jones and our guide RMI guide Zeb Blase
A short video of the climb can be downloaded here, and you can get an impression of bthe work from photas taken by William below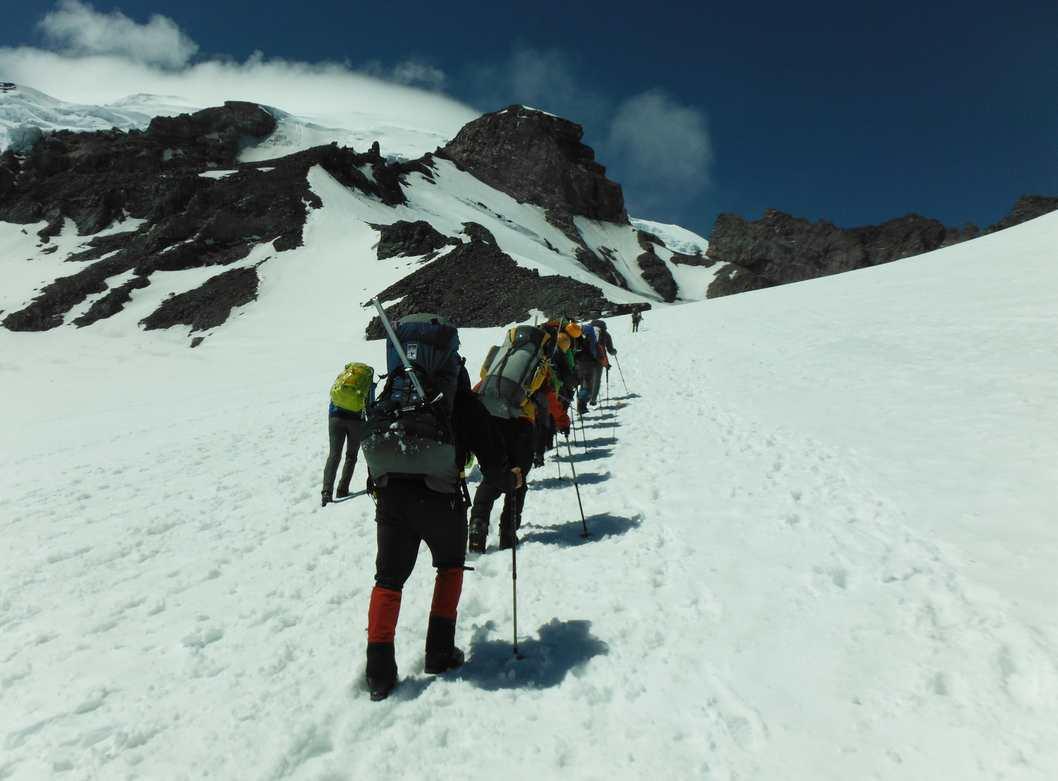 Walking up on the lower slope to Camp Muir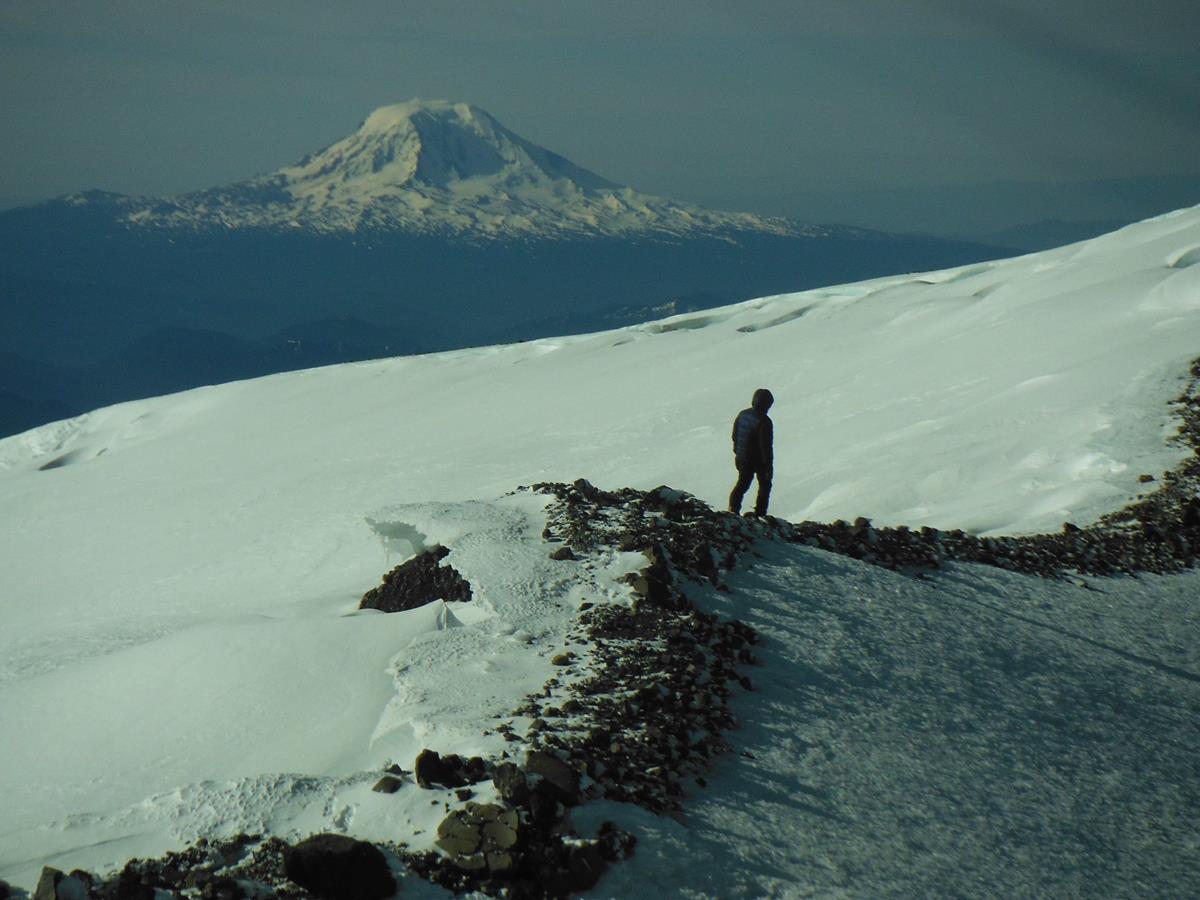 A view of Mt. Adams... one of the set of Stratovolcanos running along the subduction zone for the pacific Northwest.
Richard Wylde
June 2014
By accepting you will be accessing a service provided by a third-party external to http://josephson.terahertz.co.uk/