New building steelworks
On the 22nd August - about 11.30 am - we got possession of the building. By the end of the
Bank holiday weekend, we have moved the DO, Main Office and Manager's offices, and
established a data link between the old and new buildings.
This is Paul Gurney, the site manager of Talbot Construction,  handing the building to us
g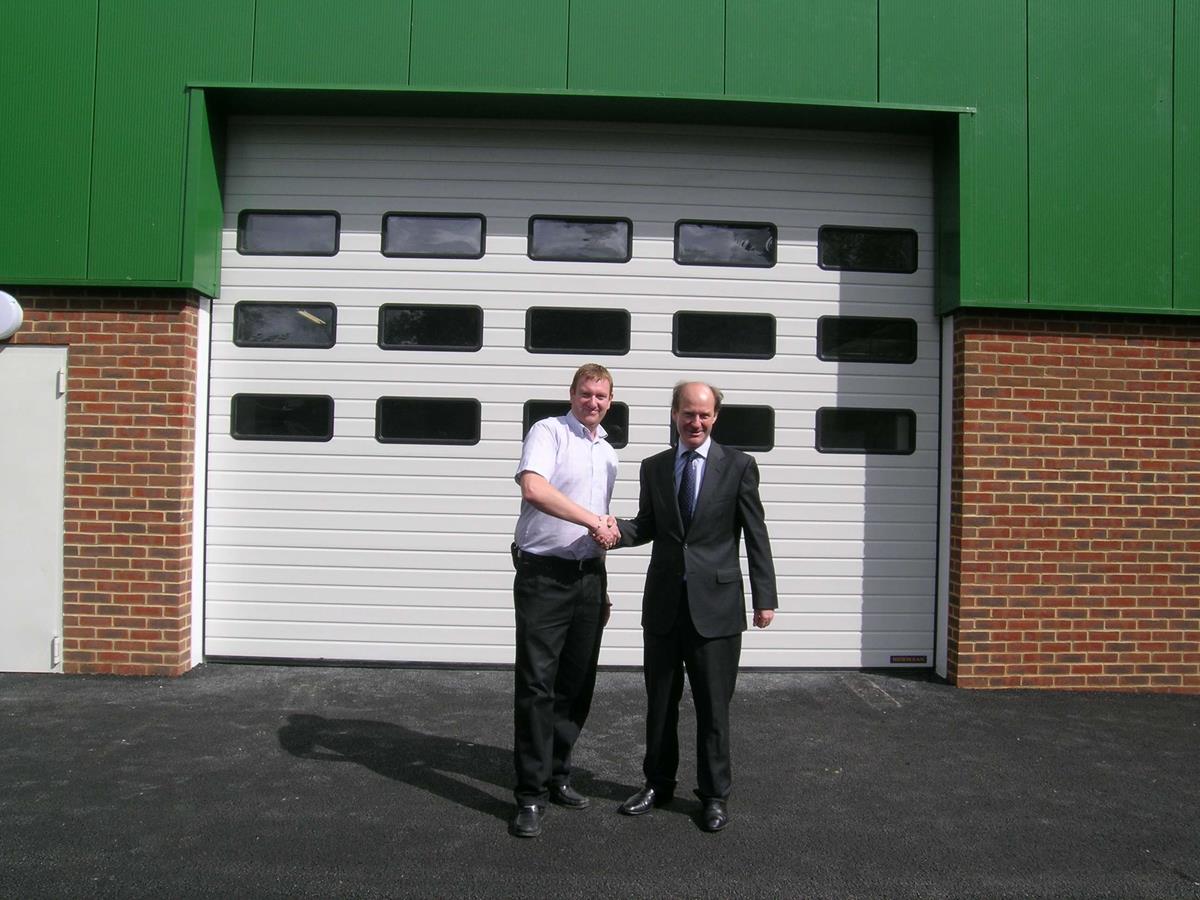 By early August the building is finished on the outside and final adjustments are being made inside.
Here you can see the back of the building. The precision machine tools (Jig Grinding, Erosion) will
enter though the opening windows on the first floor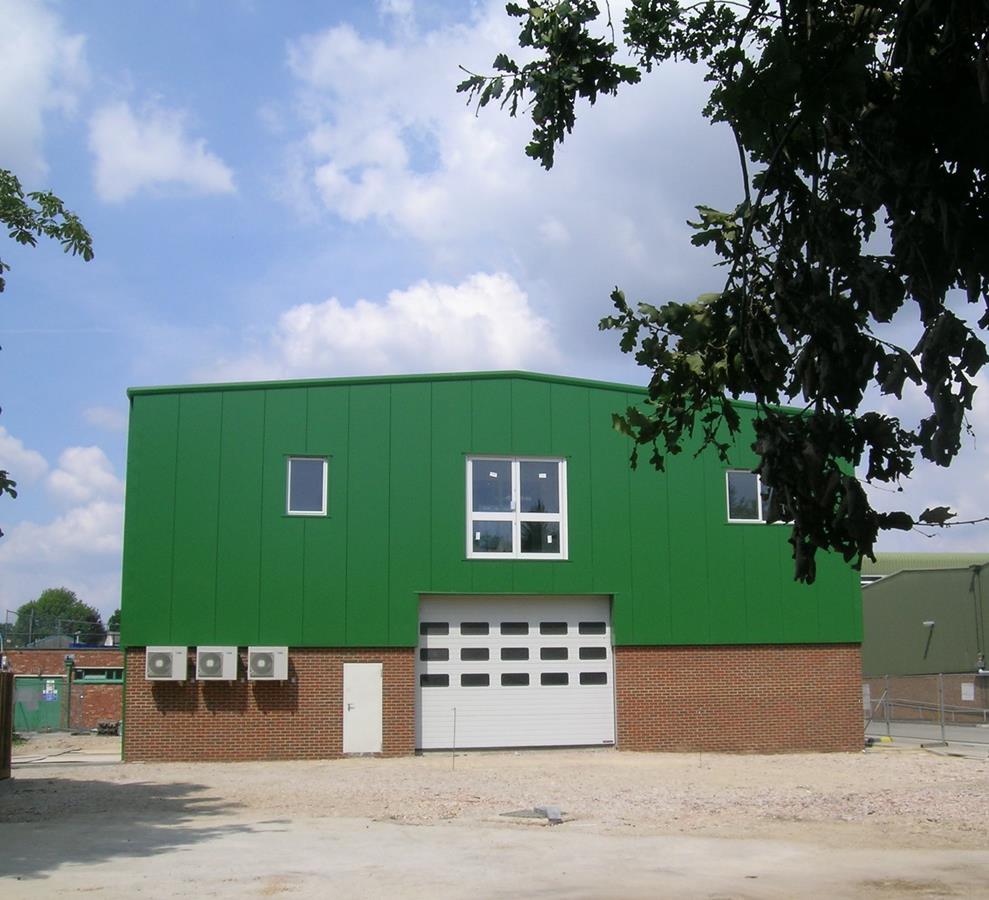 And views of the front, showing the balcony leading to the Design Office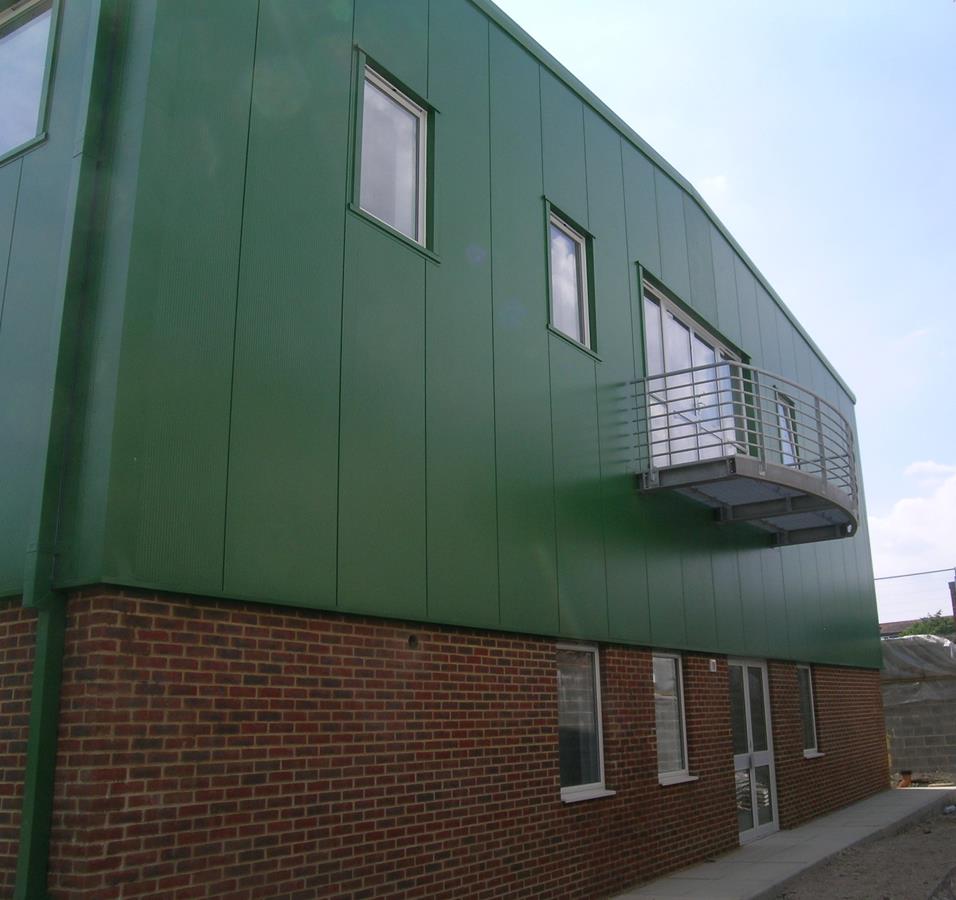 And the side - the bump in the gas access point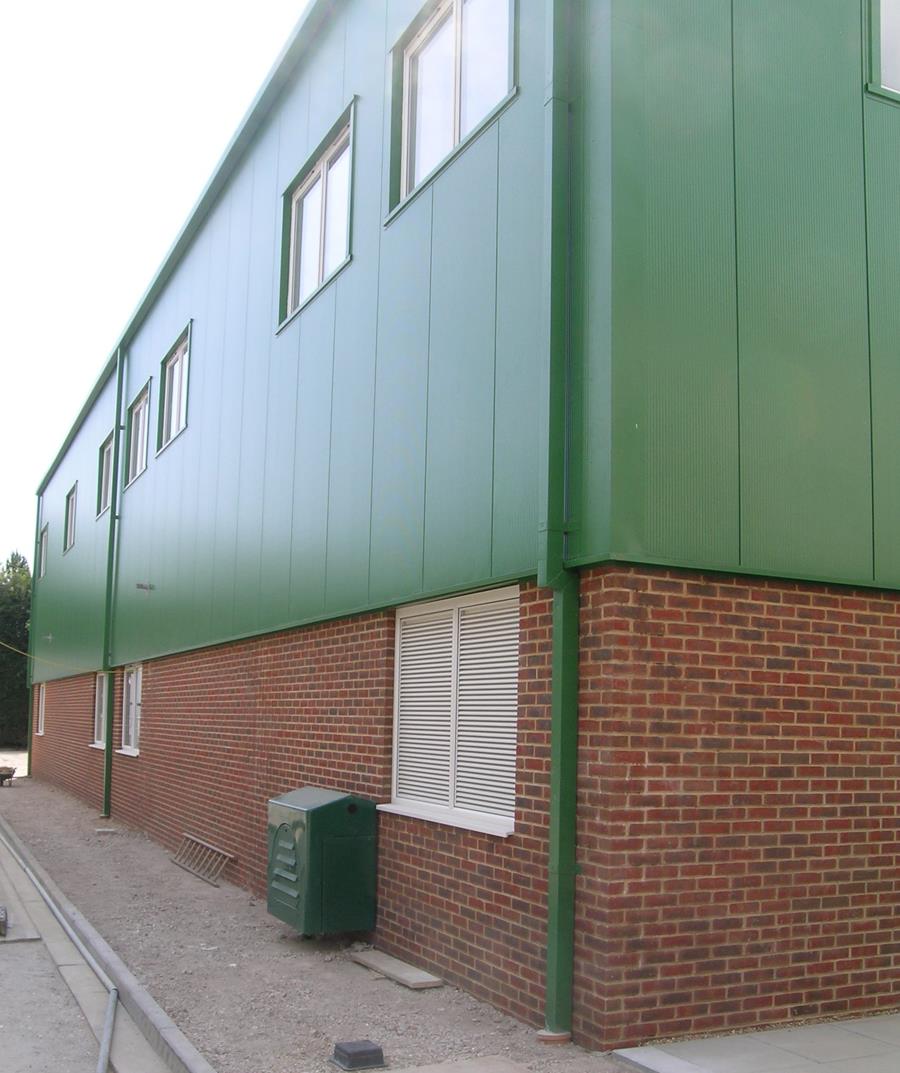 By mid June, the Green Box was nearly complete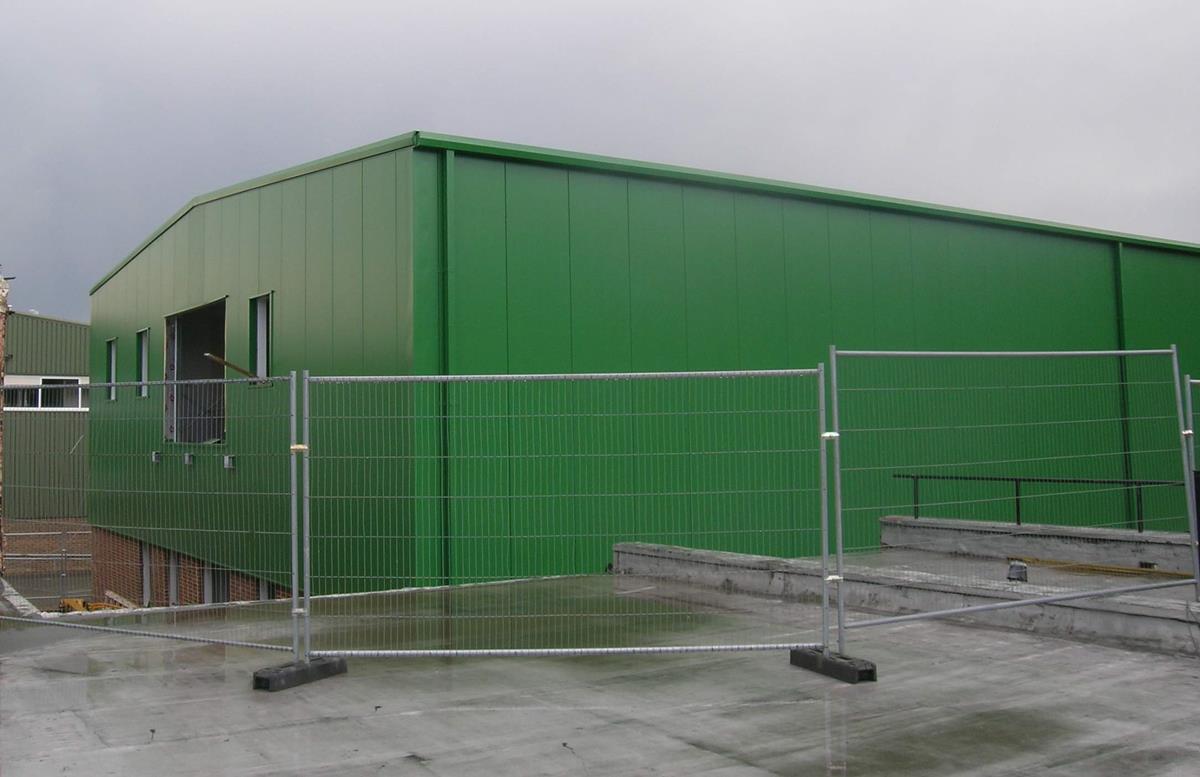 The construction of TK's new building was well underway by March, with scheduled
completion in August 2008. Steelwork arrived on April 1st, a date
which we hope will not have any effect on the structure.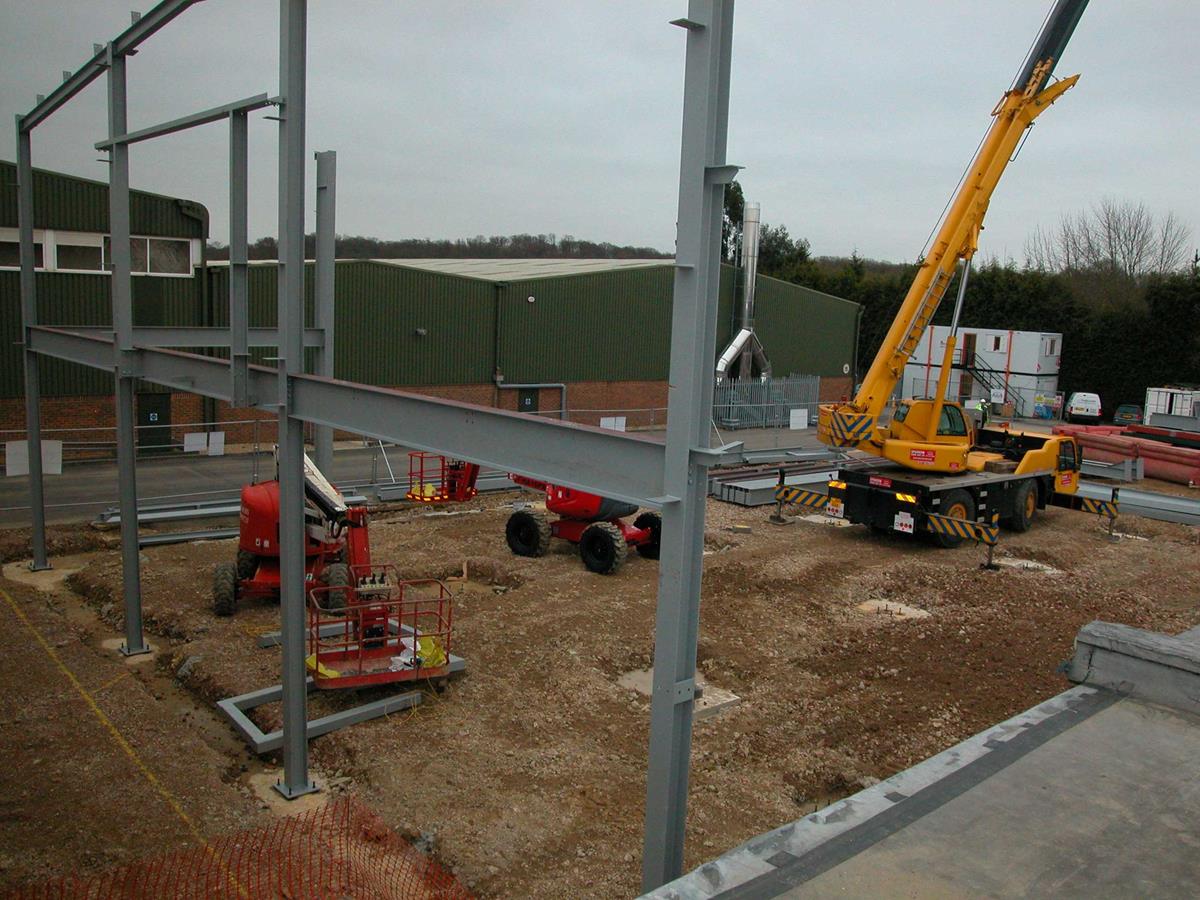 Structure 2nd April 08
In the meantime, we were operating surprisingly well from a compacted site - some 60% of
the old building's area.
By the 16th April, the structure was up and even the staircases - in concrete to give good
damping properties for the sensitive machines to go on the first floor.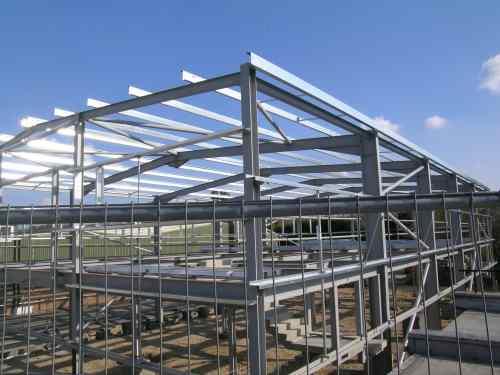 Structure 16 April 08
Now which bit goes where?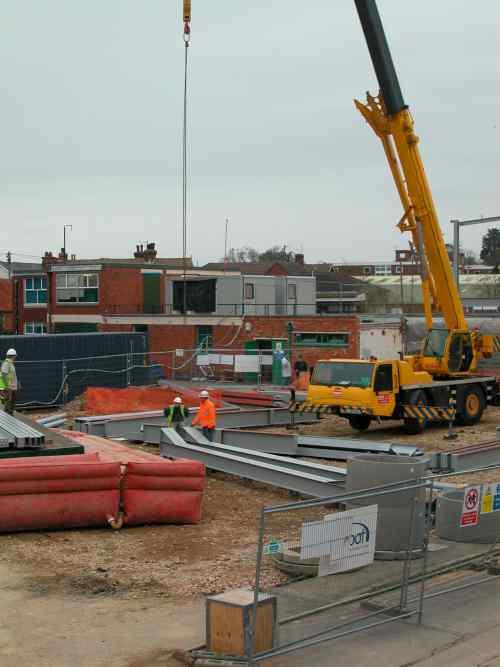 The stairs arrive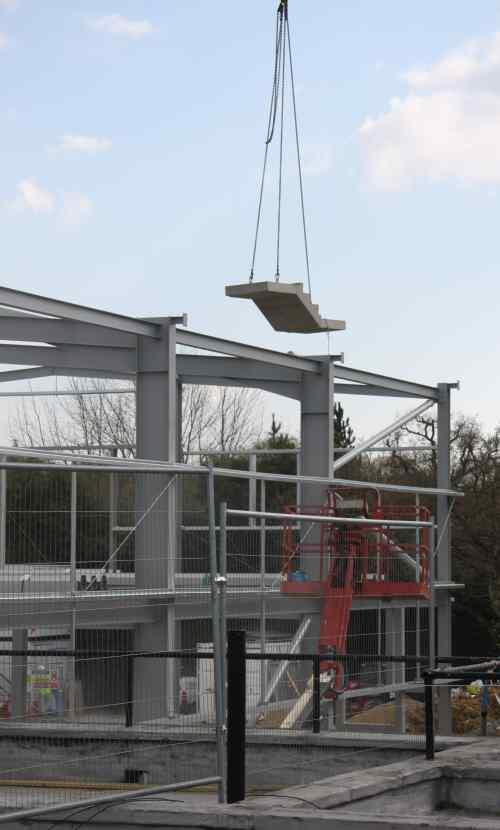 By accepting you will be accessing a service provided by a third-party external to http://josephson.terahertz.co.uk/