Last batch of ALMA calibrators delivered
TK Instruments has delivered the final batch of calibrators for the Atacama Large Millimeter Array (ALMA) telescopes in Chile. 
ALMA is an international collaboration between Europe, East Asia, and North America, and will consist of 66 radio telescopes operating together to form the equivalent of one large telescope. The calibrators are vital components and are used to provide a continuous comparison between astronomical objects viewed through the telescopes and an accurately known reference temperature. 
This delivery marks the final milestone of a contract to build and test 134 calibrators (two for each telescope plus a spare pair) at a total cost of 1.25 million Euros. Other components for ALMA are being supplied by our sister company, QMC Instruments.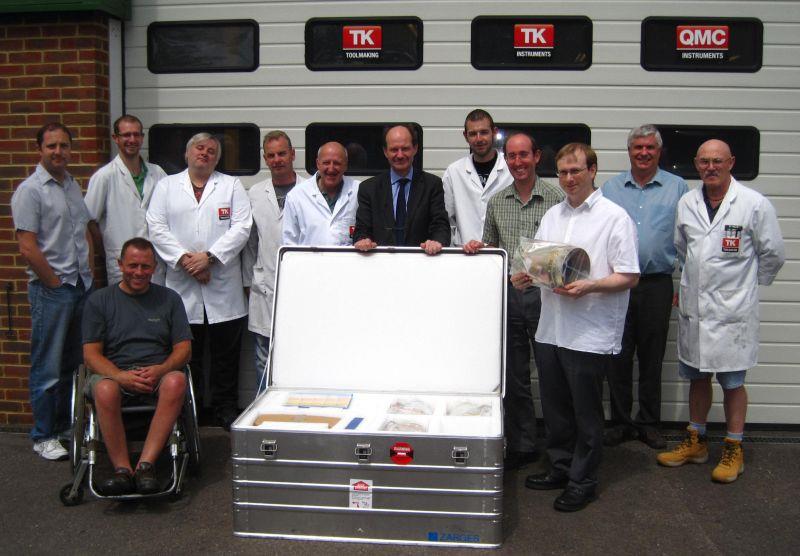 The final calibrator being packed ready for delivery to the ESO headquarters in Germany, along with the team responsible for constructing and testing the devices at TK.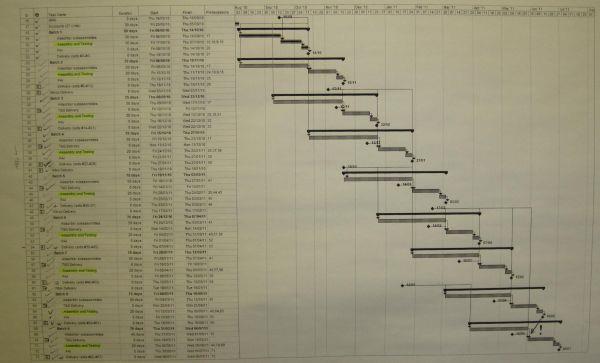 The schedule - now complete 
By accepting you will be accessing a service provided by a third-party external to http://josephson.terahertz.co.uk/