MWS QON delivered to AIRBUS UK
After an extensive testing programme at the Astrophysics Instrumentation Group in Cardiff University, the MetOP-SG MicroWave Sounder's QON Engineering Qualification Model has been delivered to AIRBUS UK in Portsmouth for instrument level beam pattern measurement. A few images are below: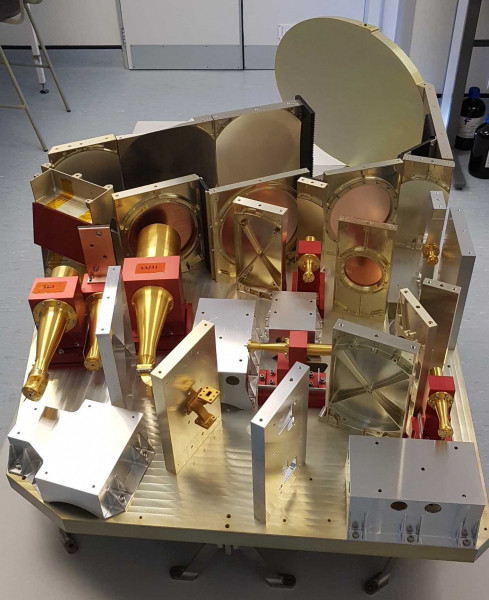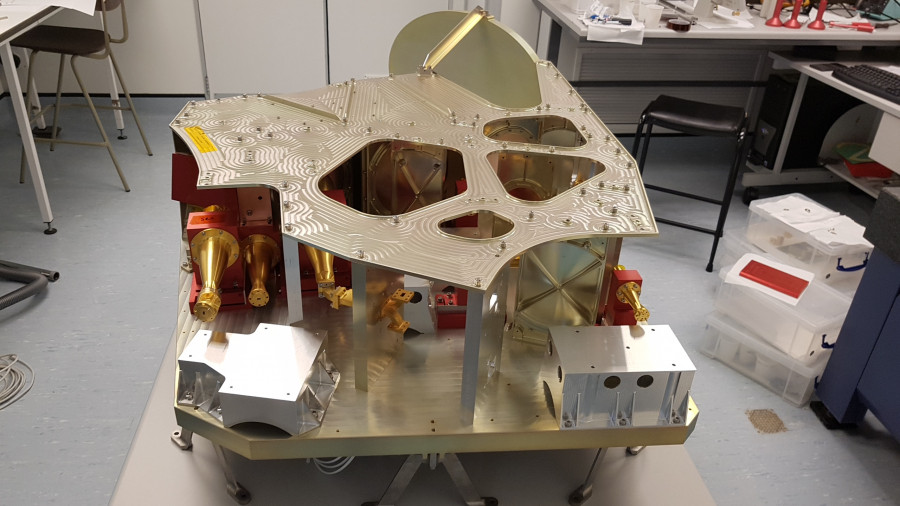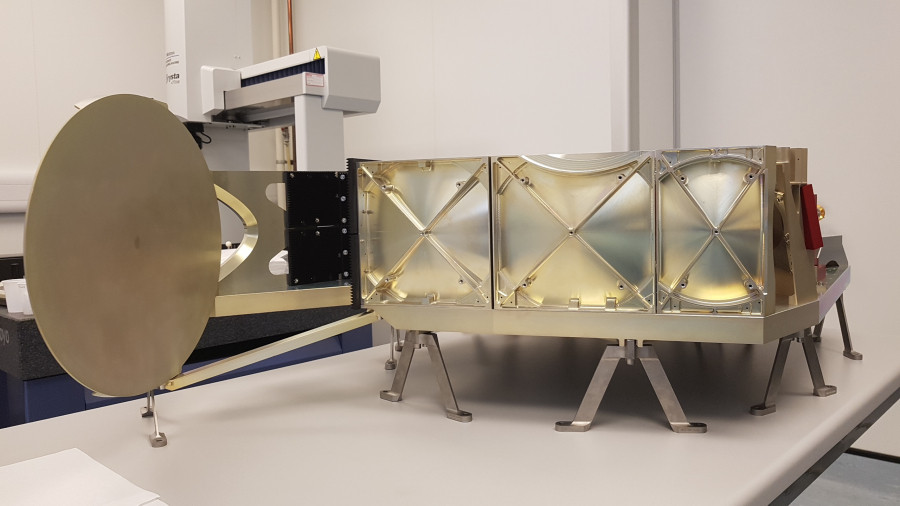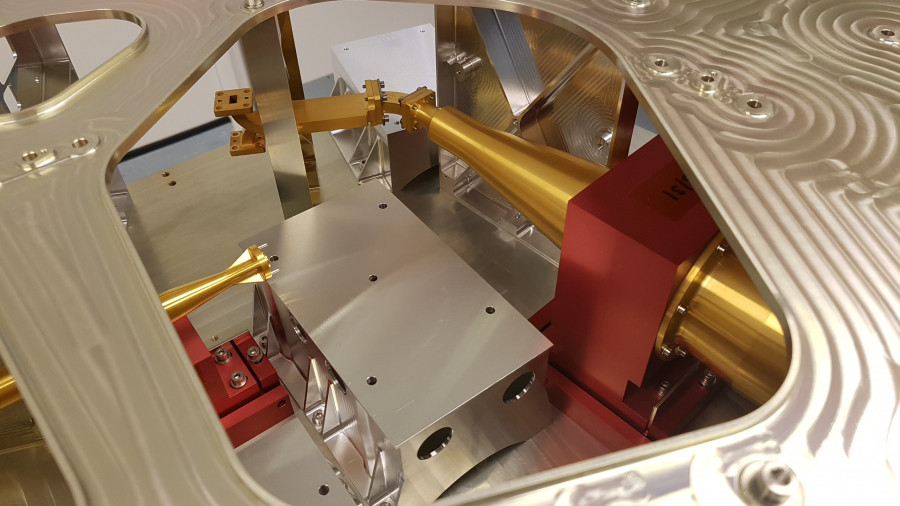 The Cardiff AIG spherical near-field range has produced these rather spendid pattern contours from 23 GHz up to 229 GHz,
covering the full MWS bands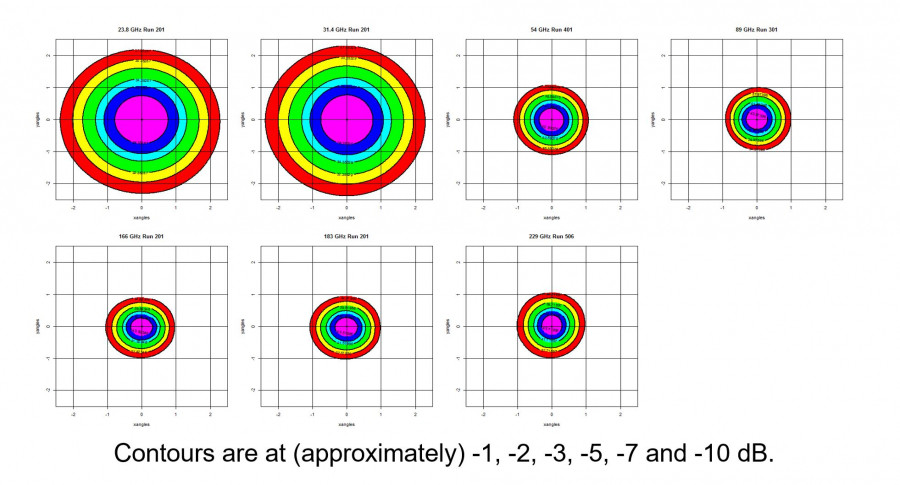 MWS is part of an ESA funded programme, with TK's customer being AIRBUS in the UK. The views expressed herein in no way be taken to reflect the opinion of the European Space Agency.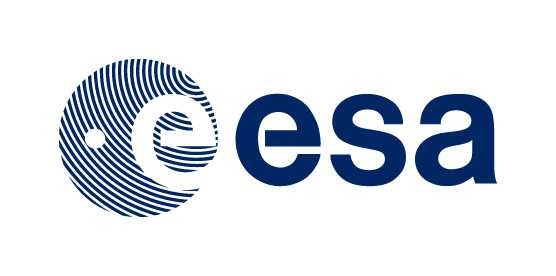 By accepting you will be accessing a service provided by a third-party external to http://josephson.terahertz.co.uk/